Birmingham Scanning Services
Birmingham companies use document scanning to convert paper records into digital documents. Once they are in a digital format, a document is much easier to manage. Digital documents can be found with a simple keyword search and not a trip to the file room. Access to each record can be restricted to individual employees for added security.
Create a Document Scanning Procedure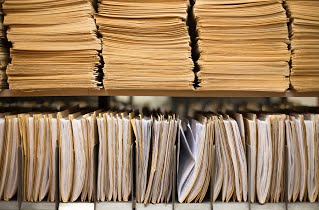 The first step is to work on a record retention plan. Figure out how long you need to store each type of document, and then determine which employees needs access to them.
Now it is time to destroy all of your unwanted records. Only employees authorized to access those documents should handle destruction. It's also helpful to provide shredding bins around your office. Ask employees to go through their personal files using the official document management policy, and destroy any document past its usefulness. There is no need to scan documents that are no longer in use.
Step three is to determine what documents will be accessed going forward, and perform the scanning operation. You can acquire scanners yourself, and assign the work to an employee. Or you can hire a professional scanning service. If you need to scan more than a few boxes, it's often cheaper and easier to hire a professional company.
Birmingham Shredding Services makes the digitizing process easy. We work with the best scanning service providers staffed with people who handle this work daily. They will organize the files and then shred them after the job is complete.
Scan Your Documents in Birmingham
A paperless office can be organized, efficient, and secure. Birmingham Shredding Services can help you get there. Give us a call at (205) 623-5590 or fill out the form on this page to get free quotes.